Donovan's Place has something for everyone, for every season.
Welcome to Donovan's Place
Dale and Peggy Donovan welcome you to their country oasis in the heart of the Willamette Valley. The property has been in the family for decades.  What was once a 100-acre working fruit orchard is now a 13-acre Christmas Tree farm with a ceramic pottery studio and two guest houses that are open for business year-round.  This serene setting is just two miles from Oregon State University (OSU) and only three miles from Corvallis' vibrant downtown.
If you're looking for an alternative to impersonal, cookie-cutter hotels and motels, look no further. Donovan's Place guesthouses give you that sense of home along with the peace and quiet of a country retreat. The guest houses are perfect for vacationers, business travelers, and folks visiting college students in the area. Dogs and children are especially welcome as there is plenty of green space to roam. Choose between one of our two spacious and comfortable guest houses – each with a unique personality.
Whether you are Christmas tree shopping, looking for handcrafted pottery, or a visitor or overnight guest, you are one-of the family at Donovan's Place.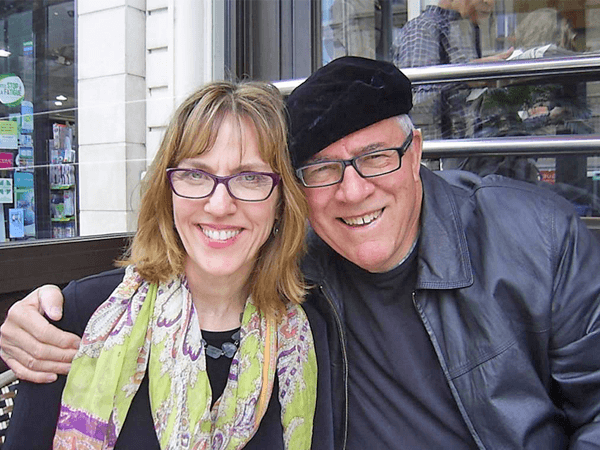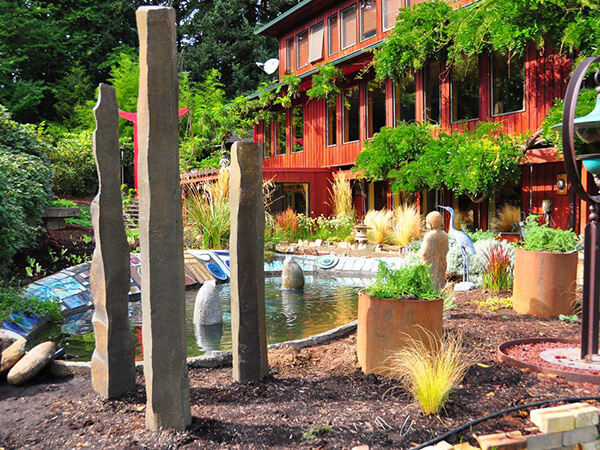 Contemporary Flat Guesthouse
Welcome to our modern flat with its many windows letting in natural light and a custom shower for a spa escape after a long day.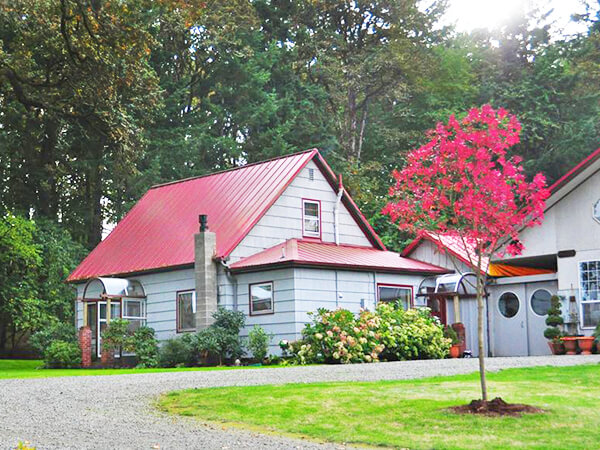 1880's Farm House Guesthouse
Welcome home to this quaint charmer that sleeps up to 12, is perfect for kids and pets, and includes all the modern amenities.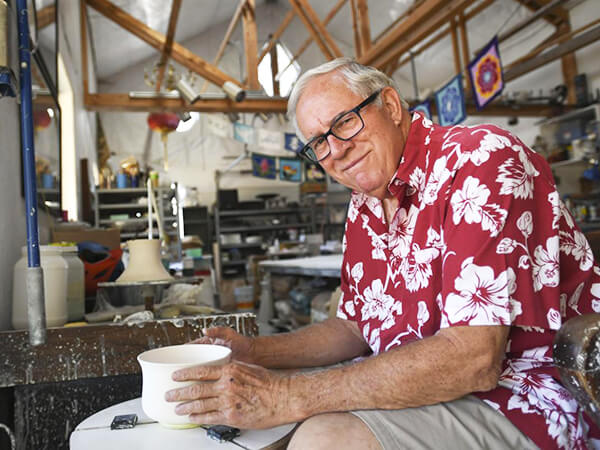 Discover one-of-a-kind stoneware, ceramic, crystalline, or porcelain art by master potter, Dale Donovan, who has been making handcrafted pottery for over 50 years.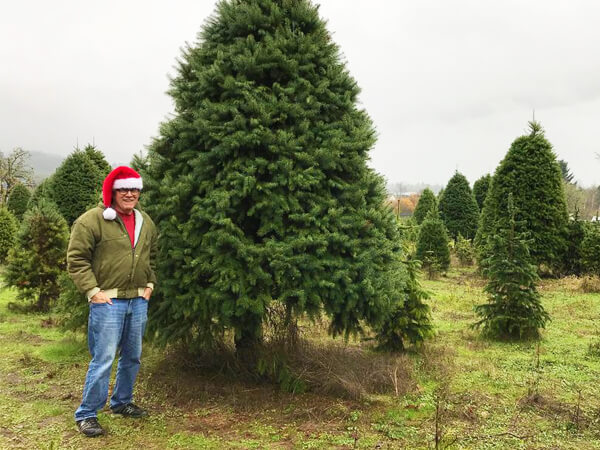 Donovan's Christmas Tree Farm
Find that perfect choose-and-cut Christmas tree while sipping cocoa and nibbling on Santa-approved cookies from Taylor Street Ovens!